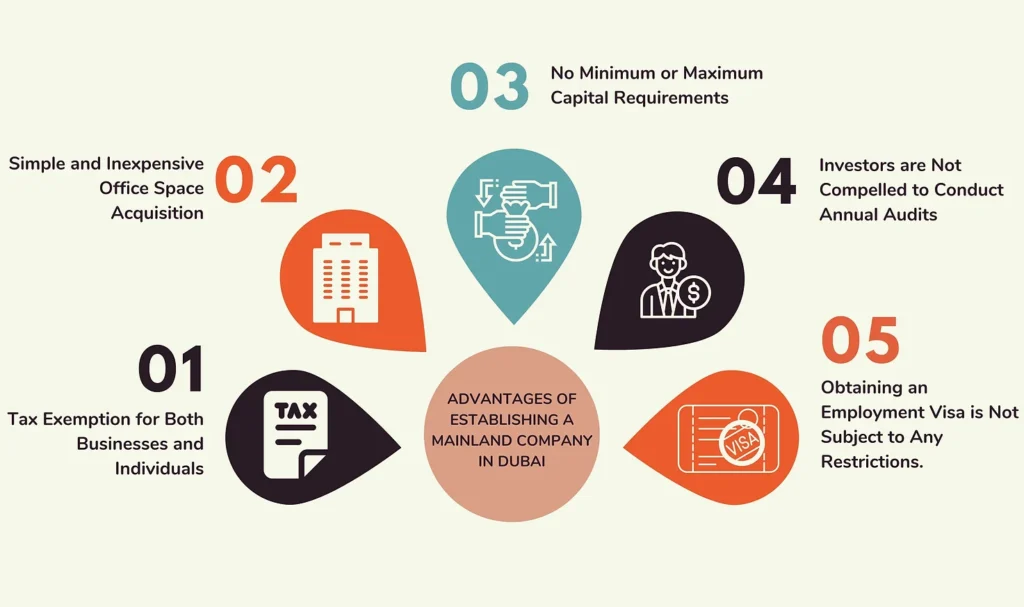 It is true that the path to success is touch and there is no shortcut to it. But who said the path can be attained without any help? If your goal is to be among the list of a successful businessmen and launch your business globally, Dubai is the ideal location. It is the land of golden opportunities where I & I corporate services can be your genie. 
I & I corporate services are available for every start-up, and all other kinds of small, medium-sized, and large businesses who want to establish themselves in the UAE smoothly with its 360° support system.
Enjoy widespread recognition both domestically and abroad via our assistance. Get exceptional assistance to clients from all around the world for Mainland Company formation in Dubai. We are the ideal business partner for your company.
The benefits of mainland company formation in Dubai
Due to its geographic location and extensive market circumstances, Dubai is quickly becoming a major tourist destination. The majority of renowned corporations have their corporate headquarters in Dubai.
Why should you choose I & I corporate services?
One of the reputable consulting and service provider companies in the UAE is I & I corporate services. The company assisted thousands of clients in establishing their ideal enterprises in prestigious locations in the UAE.
UAE, Dubai Mainland Company Formation
In Dubai, United Arab Emirates, mainland businesses are reputed to be the most cutting-edge. Only a few limitations apply to mainland enterprises, and they are located in commercialized areas that provide them access to Emirati jurisdiction, where they are free to operate with less red tape than other firms would if they were located elsewhere inside this nation's borders. Anyone from the mainland who resides there or conducts business there is referred to as a mainlander.
The Department of Economic Development (DED) in the UAE grants a Mainland Company Setup in Dubai the right to conduct unrestricted business both inside and outside of the country. The government entity is in charge of overseeing, facilitating, setting up, and operating economic growth.
Customers receive a highly hassle-free service from I & I corporate services. You don't need to constantly travel to Dubai to monitor or assess progress. We take care of everything.
For new business owners, Dubai has few regulations. However, it cannot be simple to obtain the license necessary to open a business in Dubai. To launch the business, we will provide assistance. I & I Corporate Services may assist with hassle-free licensing applications for the mainland, free zone, and offshore businesses.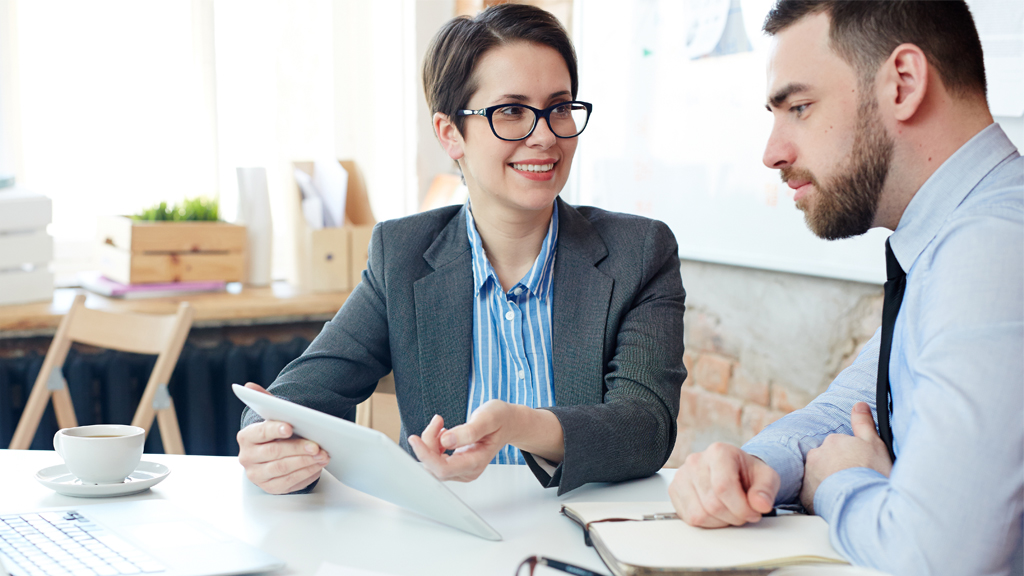 Post-incorporation assistance
You will continue to receive support from us even after the company is established in Dubai Mainland. The business handles every aspect of the post-establishment procedure. I & I corporate services' finest feature is this.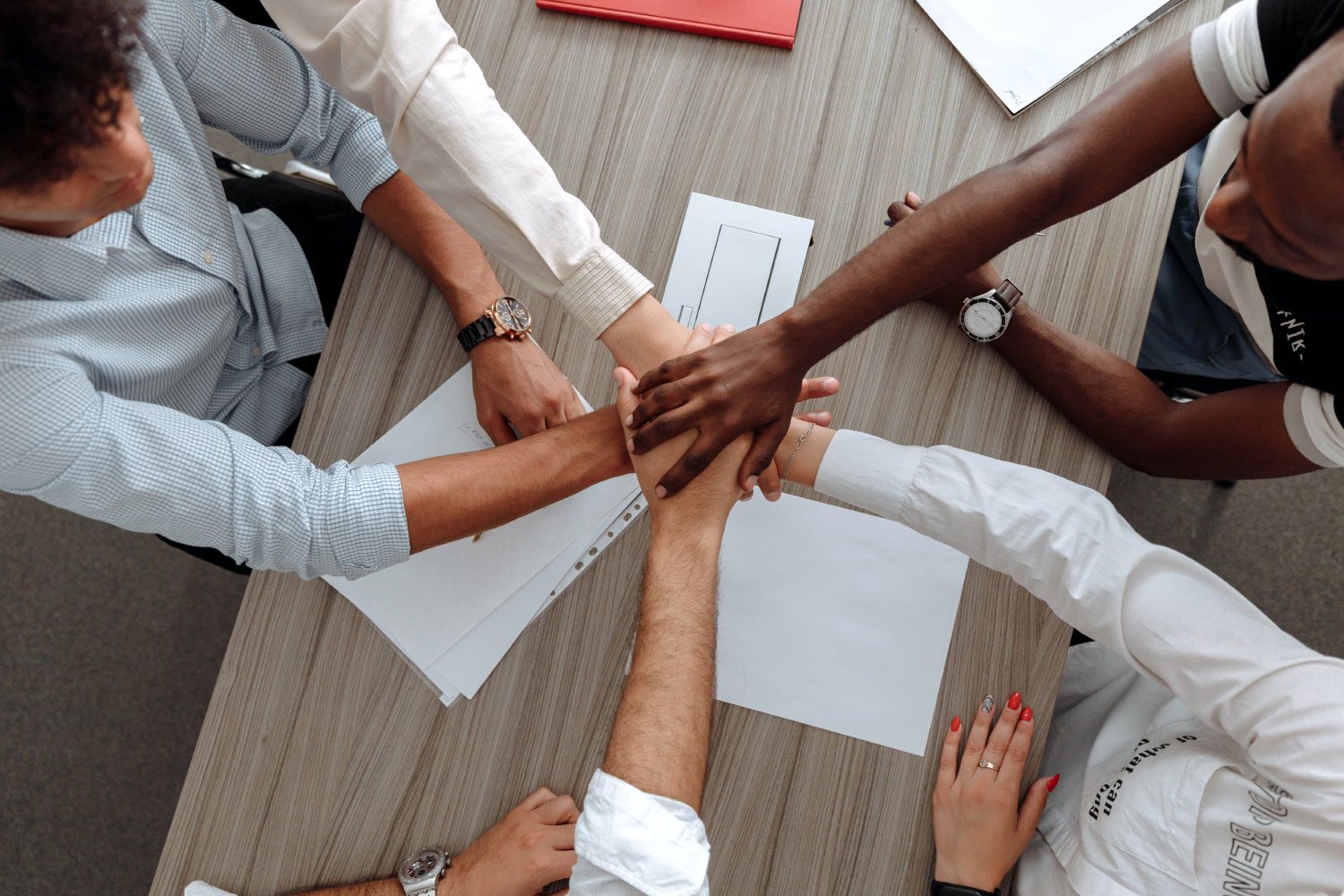 The business has a creative team. The group can handle any challenging circumstance. The team is goal-oriented, which will assist you in quickly building your ideal company in Dubai.
The advantages of establishing a Mainland Company in Dubai
Dubai is a trade hub between the Middle East, Europe, and Asia. It has become a popular destination for many multinational companies. Setting up in Dubai can bring you the following benefits: 

Tax exemption for both businesses and individuals. 

There are no limitations on how legal documents can be processed. 

the freedom to lease or rent an office anyplace. 

Any area of Dubai, United Arab Emirates, is available for business. 

simple and inexpensive office space acquisition. 

There are no minimum or maximum capital requirements. 

The professional service agent is not required to hold any professional licences. 

Investors are not compelled to conduct annual audits. 

Obtaining an employment visa is not subject to any restrictions.
How I & I corporate services Helps Client's in Establishing Business in Dubai Mainland
A mainland company Formation in Dubai is the best option for your company wishing to gain a major footing in the UAE. Businesses that are established on the mainland are referred to as onshore businesses. You can reach a bigger market by doing business with other companies on the UAE mainland.
I & I corporate services has helped businesses of all sizes in Dubai's mainland start up in a variety of industries. The company was able to give the clients knowledge and assistance about the opening of a mainland company in Dubai. The company breadth of experience allows to expedite and simplify the procedure. We will give comprehensive clarity to start or take over your business in this golden city.
How I & I corporate services Helps Client's in Establishing Business in Dubai Mainland
It is not easy to set up a business in Dubai mainland. If you are not aware of the country, I & I corporate services supports its clients very closely. Assistance clients by guaranteeing compliance with the law and providing essential recommendations about financial issues, legal structures, reporting procedures, and accounting activities. The business creates and provides distinctive, inventive, all-inclusive solutions that help organisations achieve their goals. The company provides a wide variety of services, such as: